Dubai Exhibition
Views: 4 Author: Site Editor Publish Time: 2018-03-11 Origin: Site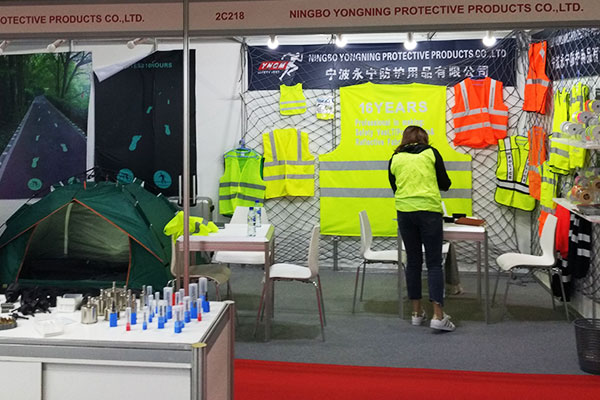 Established in the Oriental Port of Ningbo in June, 2003, Ningbo Yongning Protective Products Co., Ltd. is a professional company engaged in the R&D, production and sale of reflective materials and products, and we spare no effort to improve the product to meet rising demands at home and abroad with the help of the perfect management system.
At present,we have 3 own factories,one makes reflective vests,one makes shirts and third factory makes reflective material.
Our reflective material factory is located in Yongkang, Jinhua City of Zhejiang Province, and the main products are personal protective products, including reflective crystal lattice(level A, level B), reflective fabric, reflective film, reflective PVC, reflective leather, reflective sideband, reflective printing, reflective design and so on.
Our reflective vest factory is located in Wuyi County, Jinhua City of Zhejiang Province. With over 100 sets of sewing equipment, the factory has an annual production capacity of 3 million. The stable workmanship of skilled local workers and the perfect assembly line management ensure the product quality.
With the corporate tenet of Harmony, we are committed to creating values for our clients so as to achieve win-win Cooperation.